Covid-19 took the world by surprise and plunged it into a totally different reality. New variants have arrived bringing with them large increases in infections, such as the Omicron that spreads more every day.
Governments have made an effort to ensure that carrying out a Covid test is not a complicated process, but rather that access to these tests is available to everyone to diagnose the disease as quickly as possible.
Now in several countries the sale of rapid Covid tests in pharmacies has been authorized. These take a few minutes and are easy to perform.
Below is a list of all the tests of main rapid Covid-19 :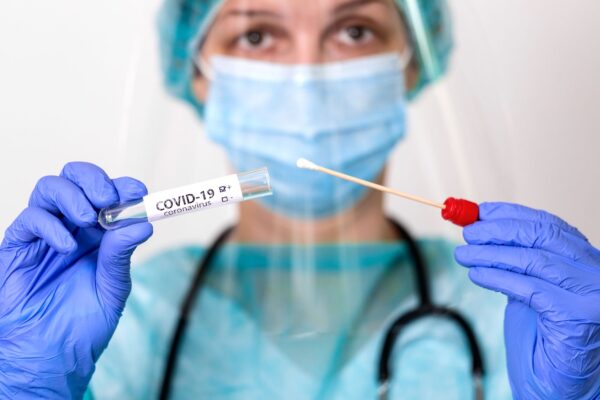 Covid-19 NEWGENE
This is a rapid oral fluid antigen test that detects Covid antibodies in saliva, to define whether or not you have an infection. This Covid-19 saliva test is It can be used in both symptomatic and asymptomatic patients since it detects the disease in saliva even a few days after contracting the infection.
This test uses an ACE2 receptor combined with antibodies for rapid detection of the virus. It is very easy to use and the negative or positive results are ready in 15 minutes.
Covid-19 WESAI
This is a test that detects the presence of virus nucleocapsid protein through samples taken from the nostrils or the pharynx using two swabs. It throws positive or negative results depending on the case and is done in a few minutes.
Covid-19 GOLDSITE
This diagnostic antigen test diagnoses the disease by detecting proteins present in the Covid. It can also directly find the virus and works best in the first days of contagion.
It is very easy to use as it does not require specialized equipment. Collect nasal swab samples and it only takes 12 minutes to get results.
Covid-19 FLOX FLEX
It is a quick test that detects Covid antigens, it only takes 15 minutes to give the results. It has a sensitivity of 97.1% and a specificity of 99.3%. What is collected are samples from the nose by means of a swab.
Covid-19 BOSON
This test detects the presence of virus antigens from patients through small samples of nasal fluids, all in an effective, simple and fast way.
These tests can be purchased at pharmacies depending on which ones are authorized in your country. It is important that you follow each of the instructions on the packages so that you can perform the test correctly.
Remember that these SARS-CoV2 rapid antigen tests can fail, so if you have symptoms of covid and your test was negative, it is a good idea to repeat it to clear up any doubts or go to the doctor.
Undoubtedly, rapid tests are an accessible and simple way for people to know their status regarding the disease. An early diagnosis prevents serious states of the pathology.